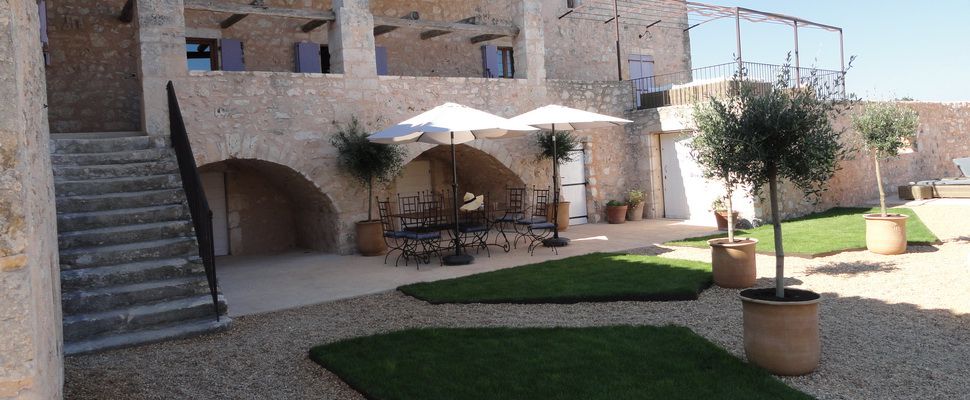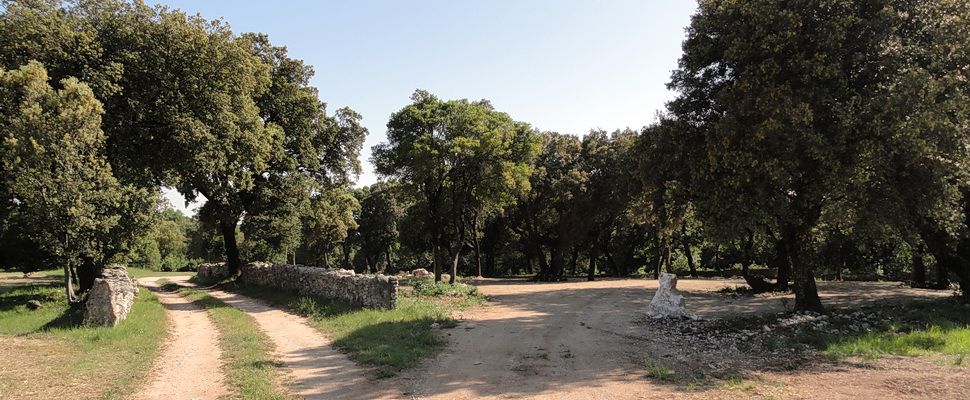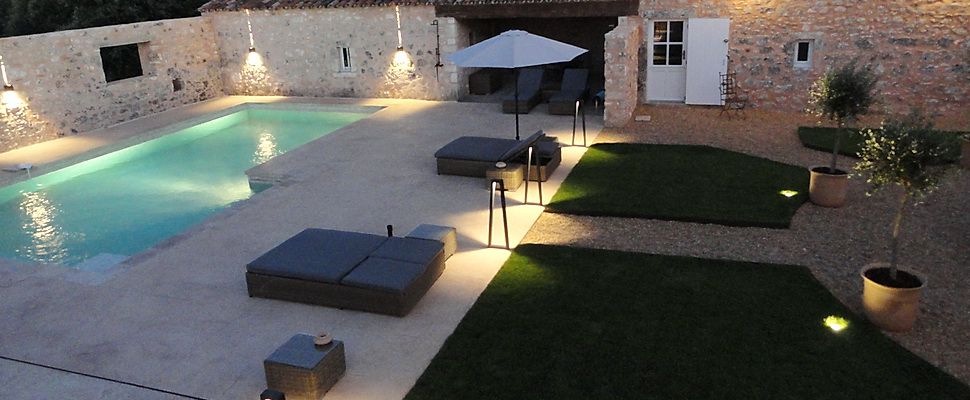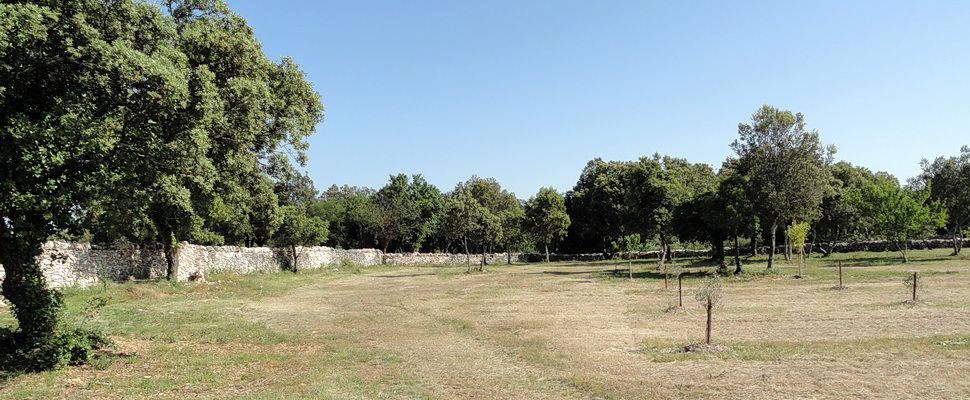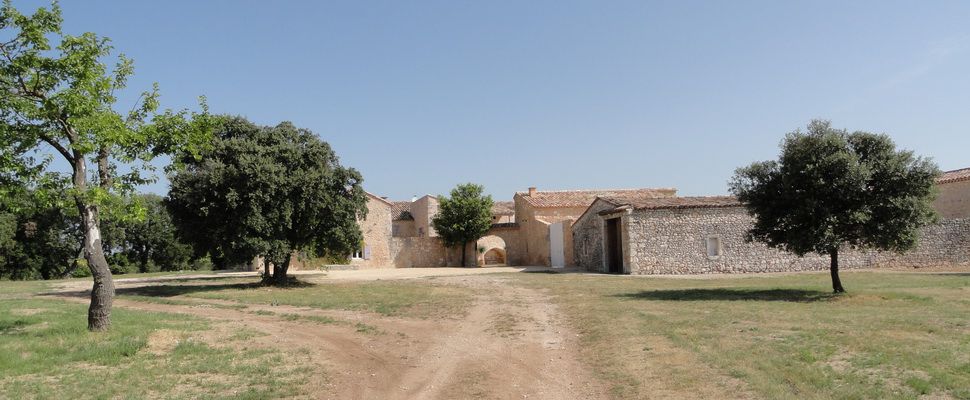 This unique luxury private estate is located on the Municipalities of Goudargues and Lussan, north of the famous city of Uzes. Three international airports are in the neighbourhood, Marseille, Nîmes and Montpellier. The sea is one hour drive from there.
The estate covers more than 1000 acres of park and forest, guaranteeing full privacy and offering a wide range of activities. It has also breath taking places such as the Merderis canyon, the Rock of Paillon, the concluses and the Menhir of Lussan classified as historical heritage of France.
The nature is unspoiled with no disturbance of any kind, making the Estate a perfect location for resourcing, sport, group meetings, shooting model pictures or making movies.
Due to its size and the privacy it offers, the Estate is maybe the best naturist guest house in the south of France.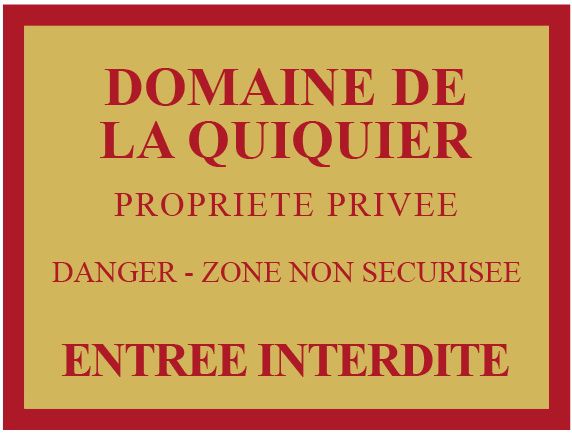 The Mas built between the 15th and 18th century , is composed of several buildings around a large inner courtyard fully closed.
The region, the department of Le Gard, offers many cities, villages and areas of interest, worthwhile visiting. We will be glad to offer any assistance you may require to organize these visits.
For those who prefer to stay on the Estate, the Mas will offer a swimming pool, another Jacuzzi and counter wave pool, a SPA, a fitness room, a wine tasting area, a lounge bar, many walking paths with different difficulties, VTT and indeed an area for the local sport "la pétanque". There are also relaxing zones where nobody will disturb you and where you will enjoy this return to nature.
We will propose five large suites, fully renovated and decorated by an international designer. Each suite has a living room area with TV, safe and minibar, a large room with air conditioning and a bathroom with Italian shower and separate toilet. Two suites have two bathrooms.
When we operate the Mas as a guest house, it is reserved to adults only (18+). Single people are welcome. The Mas and the Estate are naturist any time, left to our guests' choice. The owner and his staff will apply a strict confidentiality policy.
The price of the suites includes breakfast and all soft drinks. If you prefer to stay on the Estate, full external catering is available. As an alternative, the region offers a wide range of restaurants and we will be glad to assist you for reservations.
As an option, it is also possible to rent the whole Estate. The Mas can then be organized with 5 suites or 7 rooms with bathrooms, 2 kitchens, large dining room, lounge bar and all the other facilities described above. It will be your decision to make it "clothing optional" or not. No obligation of any kind !

The staff, living in another house with no view on the Mas, will be fully dedicated to your vacation.


We want to offer to our VIP guests a real resourcing return to nature, in a "clothing optional guest house", on a beautiful and unique estate.